Sales
We provide a large array of popular and high-powered lawn mowers and other garden equipment for a number of brands straight to your home or business in the South Metro or South East Metro area. You can count on us to support you with the sale as well as maintenance and repair of your lawn mower and gardening equipment including; snowblowers, engines, transmissions, chainsaws, weed whackers, and much more. Feel free to reach out!
Service
The Nicolai Repair team of mechanics is experienced in all areas of lawn mower repair and lawn mower maintenance with the certifications to prove it. We provide our talented team with the ability to continue their education with classes each year from our featured brands to make sure we give our customers the best lawn repair services near you!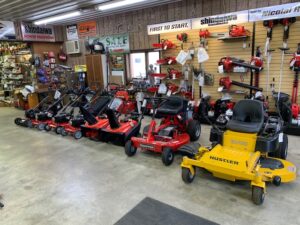 Parts
We carry a large variety of parts for the brands we carry. If we don't have something in stock, we can order it and have it delivered within a day or two.